My Paris Guide
Ahh, Paris. Have you ever heard a sweeter word? There is something about this city that defies every cliché. The golden light and sparkling Seine. The zinc rooftops with their terracotta chimney-pots. The chic, effortless style, the intoxicating language and culture and cuisine! It has that je ne sais quoi at every turn. Over the years, I've traveled quite a bit to this special city and am often asked for recommendations. While my list is ever-evolving, I thought I'd share my current round-up, to be updated over time. I hope it leads you to great adventures and plentiful tables on your journey. Santé!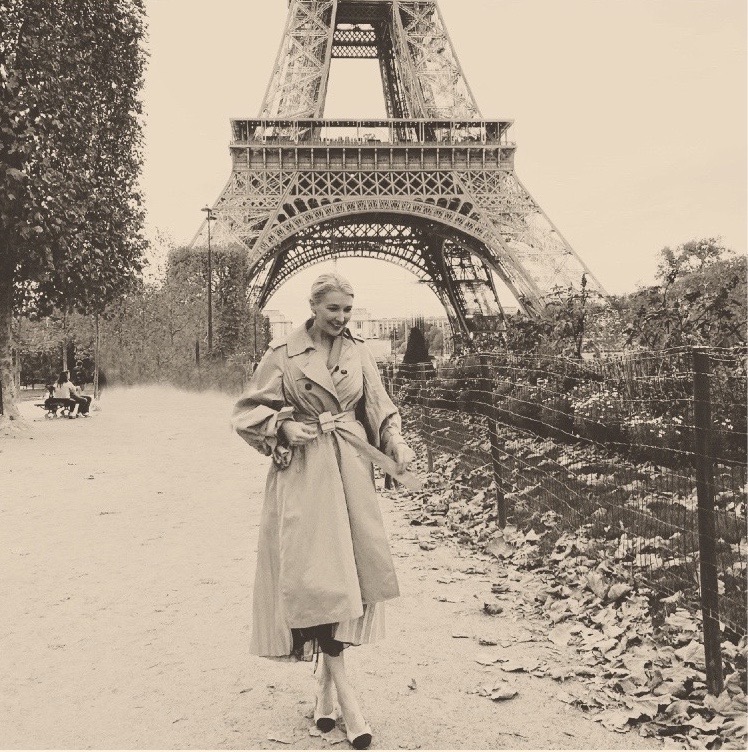 FOOD & DRINK:
These are a few of my favorite places I've found or been guided to by friends. Keep in mind you can get some of the best meals of all at the classic corner bistros. A glass of wine and an omelette does the trick every time.
– L'Auberge Bressane: Wonderful roast chicken with cream and morels and the most fabulous souffles. This is a must-visit every time I'm in Paris. The ambiance is rustic, nostalgic, and unpretentious, and the food is a winner-winner chicken dinner (no pun intended.)
– Le Stresa: A good friend told me about this jewel of an Italian restaurant tucked behind the Plaza Athenee. Red velvet booths, distressed mirrors, Formula one figurines, and molto bene pasta and vino make this an Italian treasure in the heart of Paris. The stuffed zucchini flowers were the best I've ever had. A date worthy occasion.
– Le Bar de Pres: A friend from Malibu told me about this Japanese restaurant by Cyril Lignac on Rue de Dragon. The sushi rolls are great as is the avocado tostada. They have excellent champagne and a beautiful loose-leaf tea selection. I love to go for lunch and sit at the bar – it's always packed with stylish locals.
– La Tour d'Argent: This is a magical restaurant and one of the oldest in all of Paris. Overlooking Notre Dame, it is very elegant, very expensive, and very worth it, in my opinion. Pressed duck is the house specialty and every duck is numbered by the Burgaud family in Challans. My parents dined here on their honeymoon almost forty years ago.
– La Rotisserie d'Argent: The sister restaurant to Tour d'Argent is much easier on the pocket book and equally satisfying. Red checked tablecloths and a menu of roast chicken, duck, escargot, and creamy mashed potatoes make it a great choice for lunch or dinner. The bakery next door makes all the desserts – don't miss their floating island!
– Rue Cler: This popular food market in the 7th arrondissement has a little bit of everything, from fresh produce stands to an incredible cheese shop, a bakery, and restaurants selling everything from crepes to pizza. A great place to pick up a picnic lunch!
– Laduree: This pastel tea shop makes my favorite macarons in the world – the raspberry are my flavor of choice.
– La Fontaine de Mars: A popular bistro in the 7th. I like to sit outside with a glass of wine and a big plate of French fries!
– Lou Lous: The views alone make this spot next to the Musee des Arts Decoratifs a repeat destination for me in the spring and summer months. Sit outside as the sun is going down and watch the Eiffel Tower sparkle from across the gardens!
– Divellec: Delightful upscale fish restaurant. Beautiful table-side dover sole presentation. The interiors ooze chic.
– Petrossian: This family owned caviar house has been on Boulevard de la Tour Mabourg since 1920. I love going in and purchasing a small tin or a few slices of smoked salmon when I'm feeling indulgent. Across the street they have a small restaurant that's beautifully decorated.
– Huitrerie Regis: My favorite hole-in-the-wall oyster spot. The pocket-sized restaurant serves up cold French wine and oysters on the half shell. The salted butter here is so good, particularly when slathered on some crusty French bread. I love that they shuck to order!
– L'Ecume Saint-Honore: Another nice oyster spot. This one, tucked off of Rue Saint-Honore, is part-market, part-restaurant. The painted walls depict a seaside setting, and seagulls cry out over the speakers, transporting you faraway from Paris.
– Caviar Kaspia: This is a popular place among the fashion elite and it's easy to see why. Walking upstairs into the cozy wood-paneled dining room feels like entering an old, grand home. They are known for their fully-loaded baked potatoes with caviar.
– Hotel Costes: Hotel Costes is home to one of many Costes restaurants in the city. I love the sceney courtyard and the moody dining rooms, with their candle-lit tables and red velvet chairs.
– Noura: I had never tasted Lebanese food and wine until visiting Paris. I didn't think I'd like it but to my surprise, it has become a favorite. This restaurant has multiple locations across the city but the one I've linked here is the one I like best.
– Lasserre: Oh Lasserre. Perhaps my favorite of all, and the favorite of my late grandparents. This is a pricey one but expect white gloved service and a roof that opens so you will quite literally dine under the stars. Duck a l'orange, crepes suzette, and truffle macaroni… these are just a few of the dishes that stay in memory. After dinner, ladies are presented with a tiny ceramic sauce pan painted with the restaurant's name to take home as a souvenir.
– Le Jules Verne: Another show-stopping restaurant whose food and presentation is just as memorable as the setting itself. Le Jules Verne is located inside the Eiffel Tower and underwent a major renovation in 2019.
– Ralph's: Ralph Lauren's restaurant has great ambiance and simple, good food. When the weather permits, I like sitting outside in the blue-and-white-cushioned courtyard beneath a big umbrella, a glass of rose in hand.
– Le Grand Vefour: Located in the Palais Royal, Le Grand Vefour was the first grand restaurant in Paris and is a treat in every sense. Prepare to splurge.
– Restaurant Khajuraho: Great Indian food in the 7th – love their cheese naan.
– Chez Omar: North African cuisine served up in a lively unpretentious environment.
– Chez Diep: This is an amazing Chinese restaurant. I love their peking duck rolled up in pancakes with shoots and hoisin sauce. The steamed dumplings and spring rolls are delicious!
– The Big Mamma Group: This restaurant group is home to a handful of cute Italian eateries. Each has a different decor and menu.
– Bar Hemingway: Located in The Ritz Paris, this iconic watering hole is unparalleled. Bartender Colin Field is a master in his craft. (I wrote about him here.)
Others on my list that I haven't tried yet: Lili, Le Clarence, Verjus, L'Ambrosie, Cafe Charlot, La Societe, Monsieur Bleu, Clown Bar, Septime, La Giraffe, Kinugawa, Le Coq Rico, Chez George, L'Avenue, The Fish Club, Frenchie, Le Chateaubriand, Semilla, L'Arpege, and the list goes on…

SHOP:
– Melodies Graphiques: A beautiful writing shop in the Marais, located at 10 Rue du Pont Louis-Philippe. There is no website but it's definitely worth a pop-in for a new writing instrument, ink, or artisan paper goods. Say hi to Giacomo and Hitomi, the owners!
– La Maison Ivre: I stumbled on this lovely kitchen, pottery, and linen shop after having lunch at Cafe de Flore. I love their printed cotton napkins and kitchen towels.
– French Pharmacies: The pharmacies in France are incredible. In Paris, you can find one on basically every street – look for the green crosses! I load up on skincare every time I'm there.
– Buly 1803: This perfumery from the late 18th century is a gem. I wrote about it here but I highly recommend stopping in and buying a loved one a special body oil, cream, perfume, or soap. They'll calligraphy the box with the recipient's name on the spot!
– Gift Shop At The Crillon: The Crillon Hotel has a wonderful gift shop, which is where I discovered Celeste Mogador's fabulous eye brooches. There are all kinds of fun treasures there.
– Shakespeare & Co: A fabled bookstore with so much charm and coziness – I absolutely love stopping in here despite how touristy it is. They always have readings and author events so check their site before you go.
– Marches Aux Puces: Make a day out of the Marche Aux Puces flea market on the weekend. It's a little bit of a drive but so worth it to spend a morning or an afternoon combing through the treasures, antiques, and one-of-a-kind items. Be sure to visit Sylvie Corbelin's jewel box!
– Mariages Freres: Whenever I'm in Paris, I visit this lovely old tea room and pick up a new tin of tea to take home. There might be a few locations but the one I frequent is at 56 Rue Cler. I love their Early Grey French Blue, English Breakfast, Green tea with roses and lavender, and the Marco Polo blend.
– E. Dehillerin: This 100-year-old commercial kitchen supply shop makes me nostalgic just walking past it. Growing up in a foodservice family, it is stores like these that remind me of being a kid, stocking shelves, and learning about the culinary industry. They're open to the public so if you fancy a wooden spoon or a French tart tin to take home, this is a great place to do it.
– Astier d' Villante: Beautiful chinaware shop on Rue Saint Honore – such pretty things, many of which are small enough to pack up in your suitcase.
– Thierry Colson: I absolutely love the romance and whimsy of Thierry Colson's dress designs. His shop is tiny and available to visit by appointment.
– D. Porthault: This iconic French brand has been making beautiful hand printed bed linens since 1920. Their shop by Plaza Athenee is perfection.
– Le Bon Marche: A big department with a little something for everyone. I love the floor with all the books and paper goods, writing utensils and fun desk accessories.
– Kimonoya: This little Japanese shop in the Marais has nice silk kimonos, sake sets, and great blue and white kitchen pottery for the home.

DO:
– Museums: I wrote a blog about a few of my favorite museums though it just scratched the surface. Definitely check what exhibits are trending for the months you're visiting. I've seen an amazing show on Christian Dior at the Musee des Arts Decoratifs and the Louvre had a wonderful exhibit on Leonardo da Vinci last I visited.
– High Tea: I love a nice high tea and the Parisians do too. Le Bristol has a great one. If weather permits, sit in the courtyard Le Jardin Francais. The George V and The Crillon's Jardin d'Hiver also have a lovely tea service. I've heard great things about the tea room at Hotel Daniel as well.
– Cooking/Baking Classes: Sign up for a class! There are a number available, from AirBnB experiences to more formal cooking and pastry courses at The Ritz Escoffier. I took a really fun private baking class with Molly Wilkinson  in Versailles. Read about that experience here.
– Spa Day: There are so many great spas in Paris. I really like the Tata Harper spa at Le Bristol.
– Picnic In The Park: What could be more Parisienne than packing a picnic and heading outdoors? Run by Rue Cler or La Grand Epicerie (an incredible food shop!) to pick up your fare.
– Say A Prayer At The Chapel of Our Lady of the Miraculous Medal: Pilgrims come from all over the world to say a prayer in this chapel in the heart of Paris and to ask for the Virgin Mary's protection. It is the site of one of the Blessed Virgin's apparitions to Sister Catherine Labouré. There are jewelry shops scattered on the streets around the chapel should you wish to bring your own Miraculous Medal home.
– Calligraphy Classes at Melodies Graphiques: I wrote a story for Hemispheres (United Airlines Magazine) about this lovely writing shop in Paris and the wonderful calligraphy classes you can take with the owner.
– Le Secret d'Audrey Boudoir Shoot / Ladies Retreat: Last time I was in Paris I met a talented photographer named Audrey who travels all over the world for editorial, boudoir, and wedding shoots. She hosts annual retreats in Paris and Provence that look amazing!
– Stroll The Seine: Grab a crepe or a baguette and stroll the Seine, perusing the bouquinistes selling books, posters, and other nostalgia.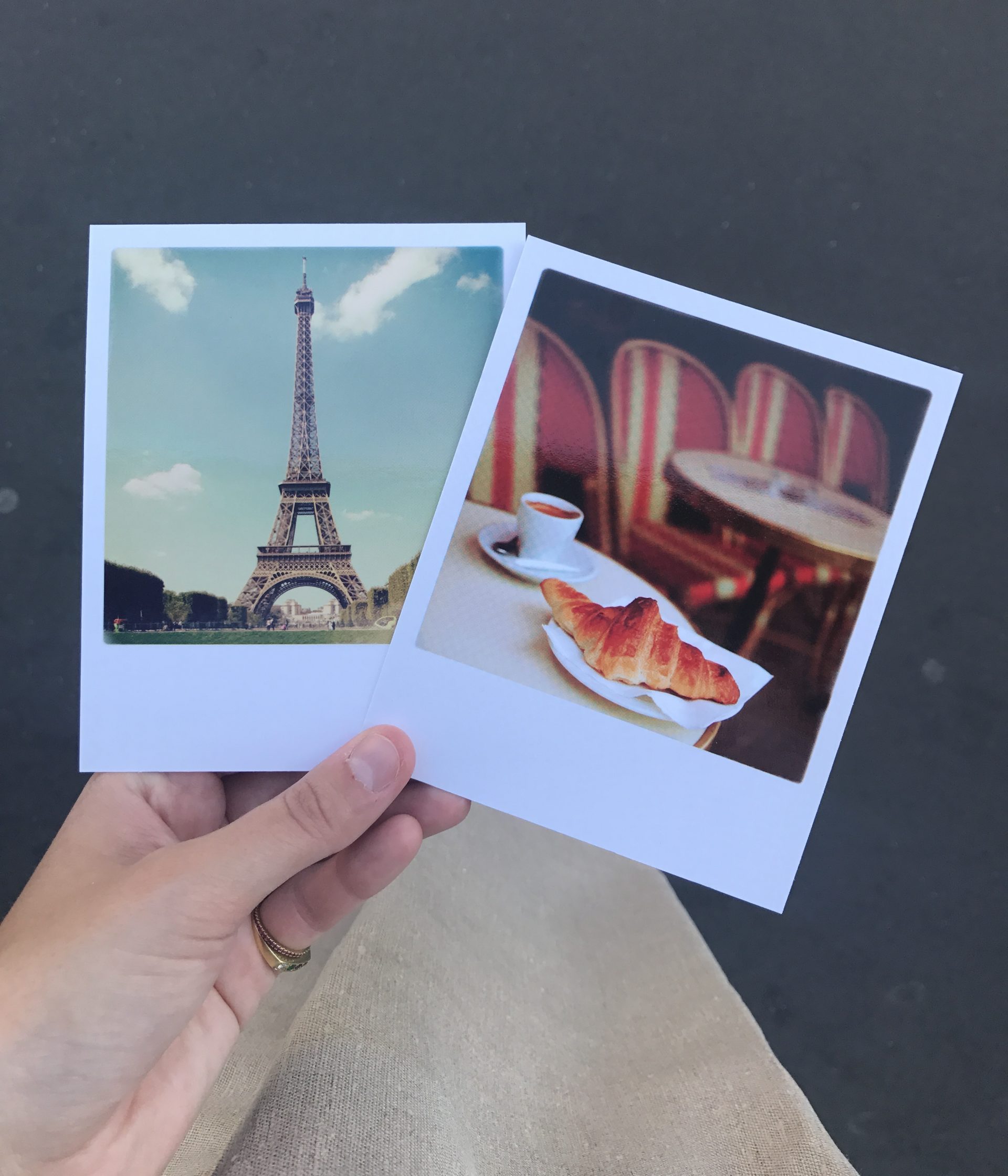 STAY:

– Ritz Paris: There's a reason this hotel is known as one of the finest in the world.
– San Regis: This former mansion turned boutique hotel is so lovely and discretely located. It's a favorite of mine for a quiet and elegant stay.
– Le Bristol: A grand hotel that feels like coming home. The service is very warm.
– Le Narcisse Blanc: An elegant, economical boutique with a great spa in the heart of the 7th.
– Paris Perfect: Wonderful, wide-ranging apartment rentals throughout the city.