Q&A with Yolanda Edwards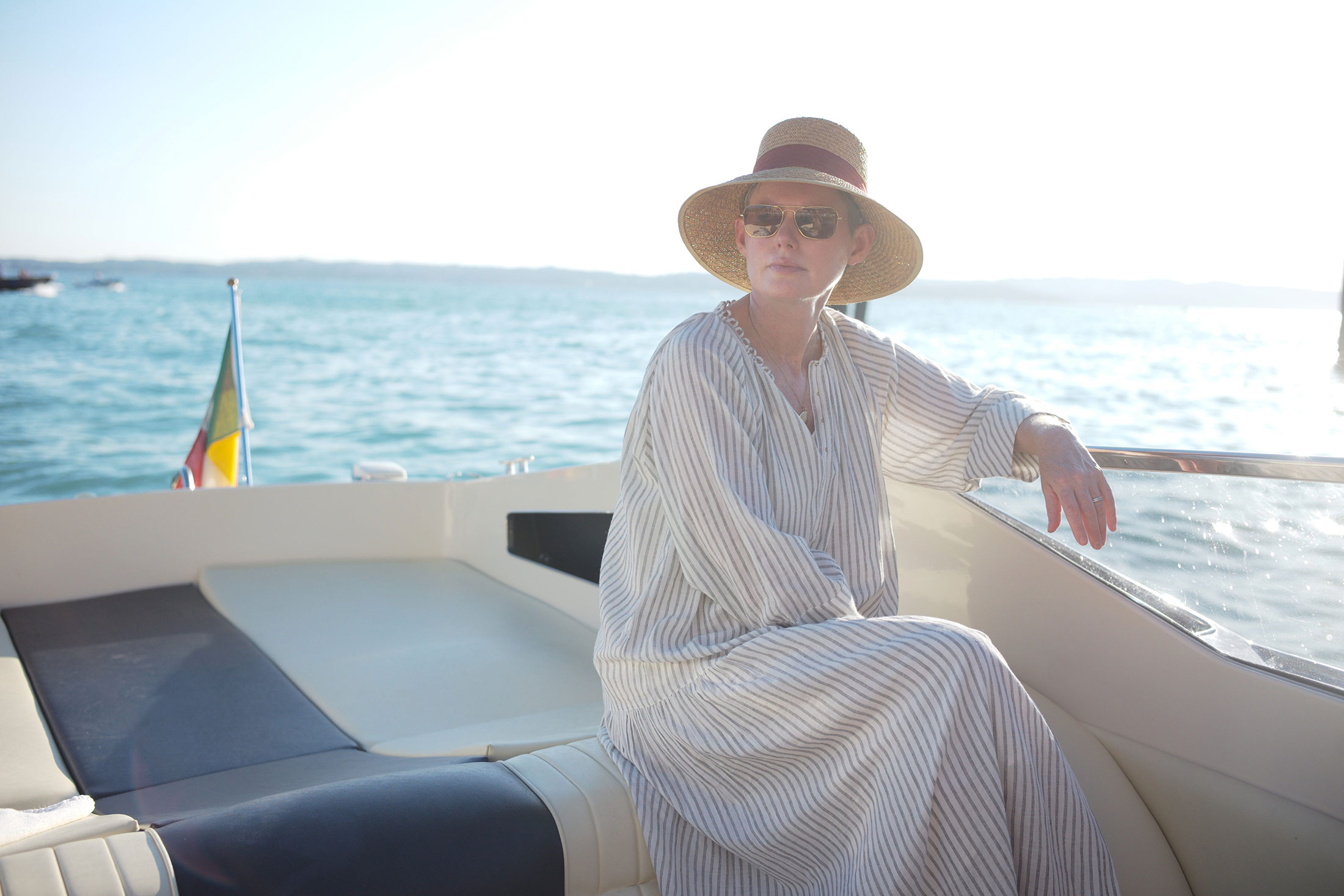 Growing up, my idea of a fun afternoon meant staying in my bedroom surrounded by magazines. With scissors in hand, I'd cut out stories of people and places that spoke to me and tuck the clippings away into big accordion binders. Today, I still have these files filled with my early inspirations and I still get the same thrill from sitting down with a magazine. Knowing this, you can imagine my excitement when Yolanda Edwards, previously the Creative Director of Conde Nast Traveler, started a new travel quarterly called Yolo Journal.  Read on to learn about her passion project and more, such as her most over the top hotel experience and travel items she doesn't leave home without.
Where are you from and what did your professional journey look like before launching Yolo Journal? 
I grew up on the west coast, the first ten years in Tacoma (Washington), and the next eight in Burlingame (California). When I graduated from UCBerkeley in the early 90s, it was in the middle of the recession, and there were no jobs in the Bay Area. I ran the VIP room of my boyfriend's nightclub, creating events and promoting them. It was the first time I ever "designed" anything—making weekly flyers. My first real job was at Elle Magazine, as an accessories assistant, then a brief stint doing photo shoot production for Guess Jeans, and then I started at Conde Nast Traveler as a junior photo editor, and haven't really left the magazine world since.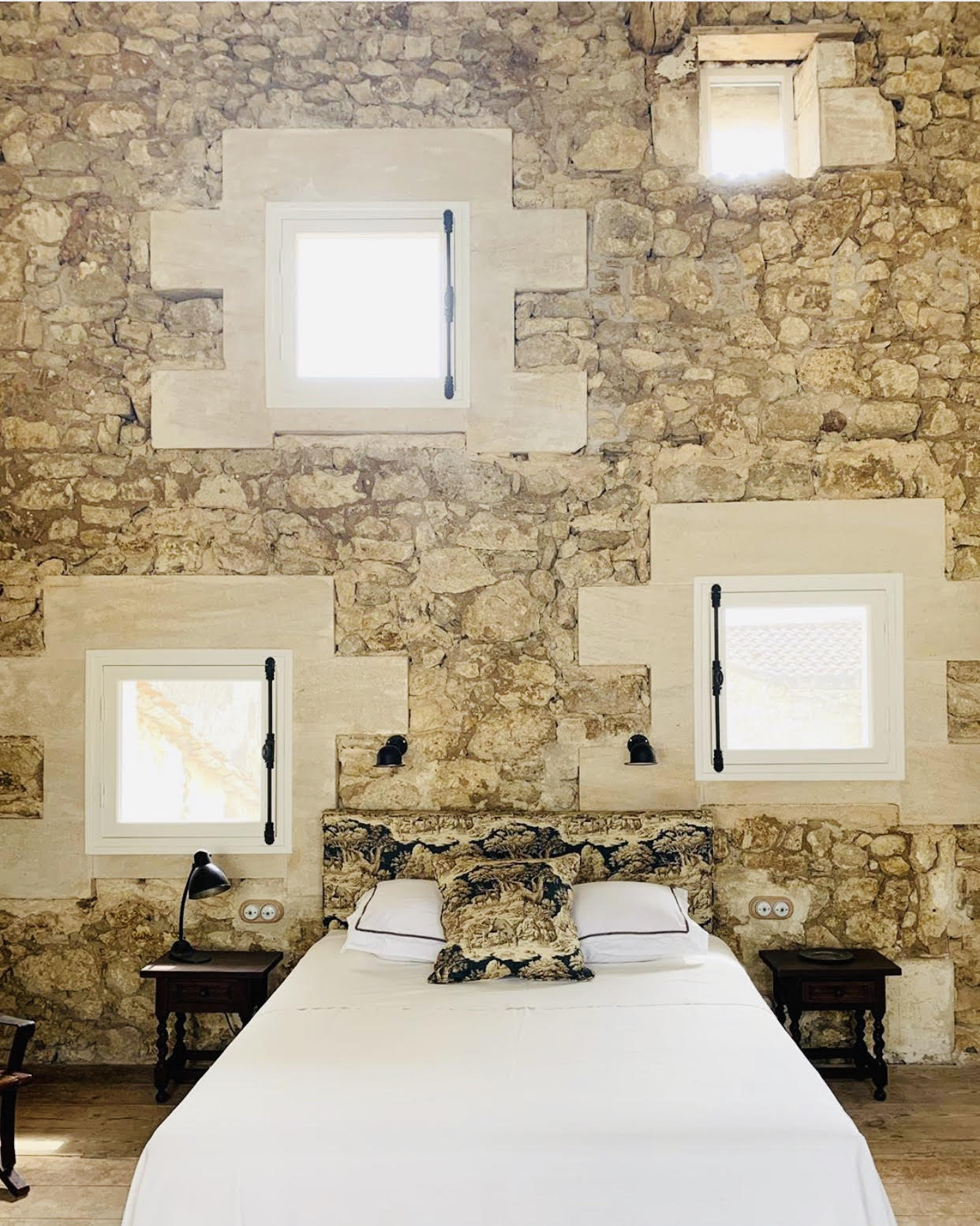 What did you dream of being when you were young?
Honestly I had no idea…I didn't have any adults around me who had lives that I wanted to copy, and I had no television, so I would say I dreamed of escaping to something different, but I didn't know what that different was.

When did you realize you wanted to be in the magazine world – and what was it about publishing that lured you?
I actually didn't even know that I could ever work in that world. It seemed like something for other people—it wasn't something I could ever have imagined would be possible. Then I was in New York visiting some friends, met someone in the Agnes B store, and she introduced me to someone who introduced me to someone….that kind of story. They just said I seemed like someone who should work in magazines.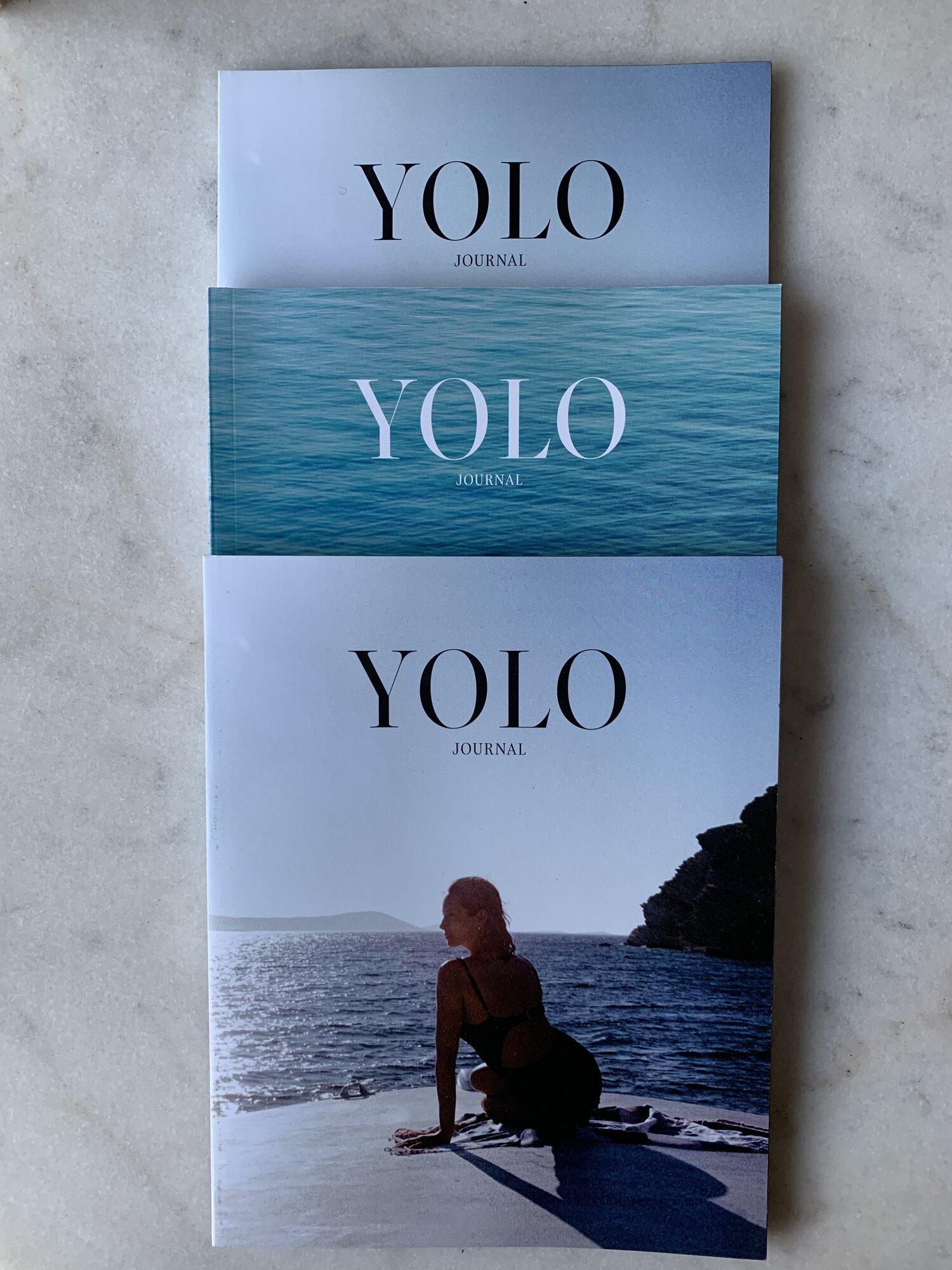 When and how was Yolo Journal conceived, and what was the impetus to execute your vision?
I've been conceiving it for years, but not putting a name or actual reality to it. The impetus to make it happen was losing my job at Conde Nast Traveler, and realizing that if I wanted to have the travel magazine I always wanted, I should just try and make it.

What has been the biggest hurdle you've faced creating this publication? The greatest reward thus far?
Staying focused and not getting everything in at the last minute is definitely a challenge, and it's been so amazing to see how it connects with people around the world—I love how people photograph it wherever they are in the world and share it!
For those unfamiliar with the magazine – tell us a little about it (the big picture vision, the layout, the theme behind each issue, the collective voices, etc.)
Yolo Journal is a collection of travel imagery, ideas, and inspiration, from people that I find, or find me. The common thread is they all have great curious minds, want to find the most authentic experiences, and embrace high/low. Imagery leads—not that the information isn't important—but you can find loads of information everywhere—once you actually get the inspiration. Because most magazines feel the need to pack in so much information on each page, it has the reverse effect, in my humble opinion: they give great intel, but you don't get the emotional connection or feeling of the place. Most of us are very attracted to Instagram and get a lot of travel intel and inspiration from it, because we get to know (and trust) the person whose suggestions we are following—perhaps even more than we used to get from magazines. I am creating Yolo with all of this in mind—that you have a ton of resources, but you still want inspiration, from someone you trust. Yolo is a collection of beautiful places and ideas from around the world, with not too much information on the page—assuming that the reader will cross reference with other sources, once they've decided that they like the way that a place looks. As for how I lay it out—I have an amazing art director, Nobi Kashiwagi, who designed the fonts used in the magazine, and we both love to see images breathe and not have type all over them.  As for themes I will do one issue a year that is dedicated to a place—the summer issue—and the others will have a seasonal focus (winter/spring, fall.)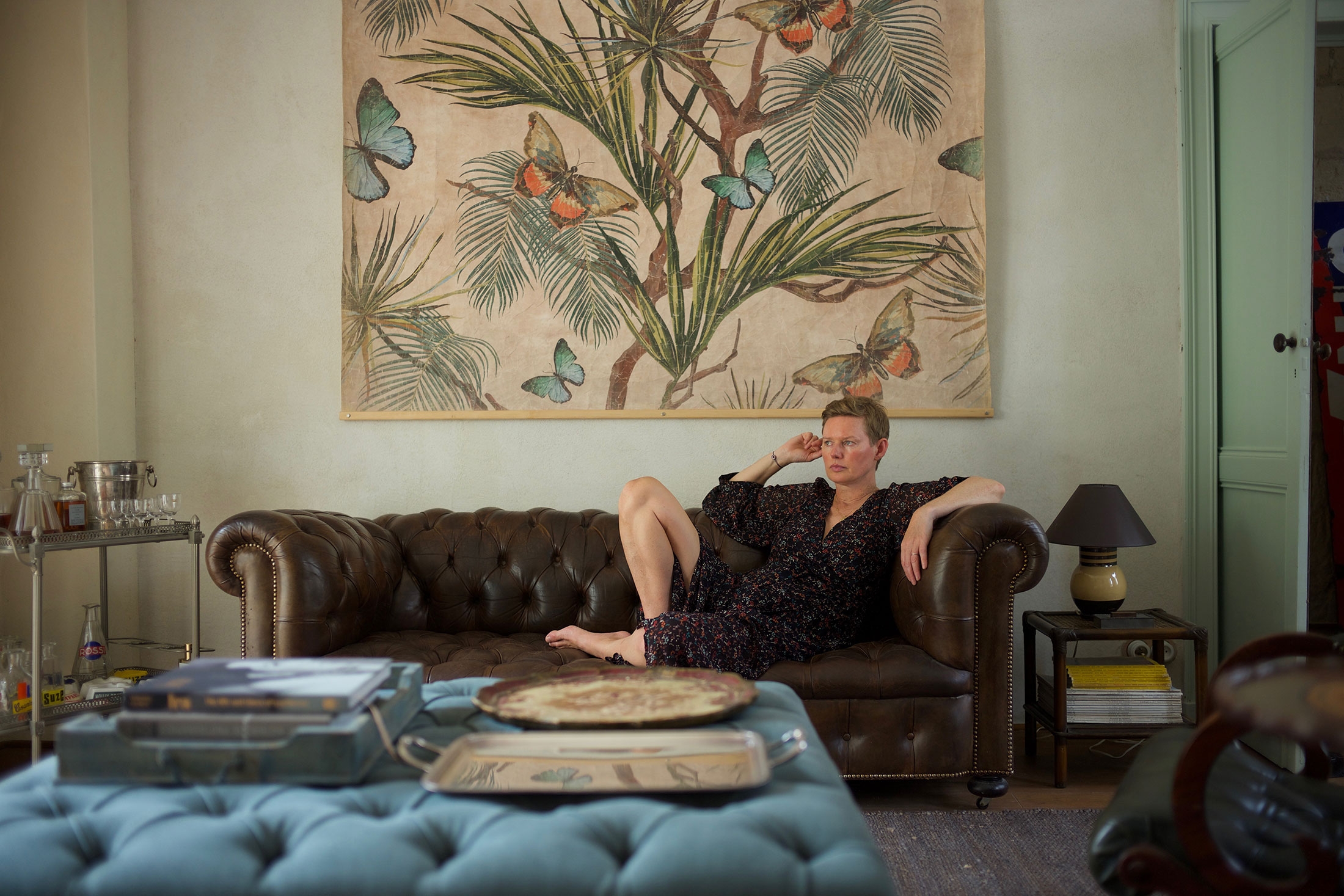 Where do you go to get inspired?
Travel is always an inspiration, as are vintage magazines and books.

How has your style shifted over time in terms of what speaks to you?
I am pretty consistent but I guess now that I get to do what I want in Yolo, I can run stories that have a very particular point of view, and aren't a big overview of a place. I wouldn't have been able to do that in a more service-oriented publication.
Tell us a bit about your house in the Medoc – what was it about the region that spoke to you and convinced you to split your time between there and Brooklyn?
We bought a house in the Medoc because we discovered the region while there for a story. I had met Mimi Thorisson back when I had just launched a blog called Momfilter, after Cookie Magazine had folded, and did her first interview. We became friends through that, and she invited us to come to her home. I remember thinking—what was this area—I was very skeptical—and then we visited and loved it. Being in the middle of the vineyards, between the Gironde and the Atlantic—it's so beautiful. Very quiet, not that many people…it's a bit like our upstate New York life, but in France. We bought two adjacent village houses there 5 years ago and combined them, and last summer was the first summer we really stayed there at length. Yes, it took that long to get it up to speed…it's not so easy to renovate a house from afar.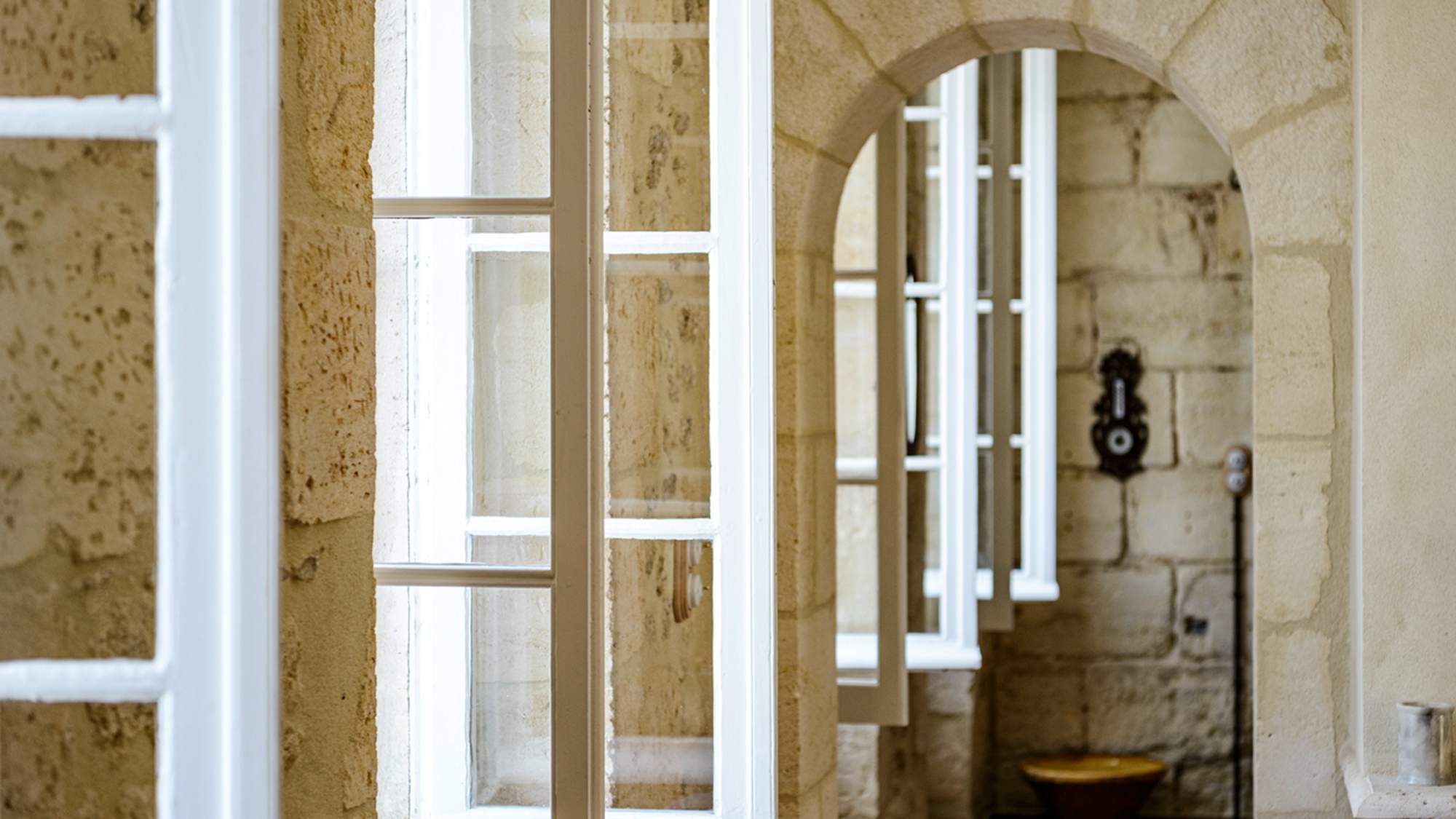 What are some of your favorite places (and properties) you've ever visited and share one that's at the top of your list.
I love old school hotels…so there are too many in Europe to list but here's a brief list: Hotel Il Pellicano, Grand Hotel Tremezzo, Le Bristol, Crillon, Relais Christine, The Lanesborough…and outside of Europe, in the same old school vein I love The Greenbrier, Homestead, Bedford Springs, Le Chateau Montebello, Sunset Tower, The Lowell. As for places—Greece and Italy tie for most loved…and within Greece I'm a big fan of the Dodecanese islands, the Peloponnese, and Milos. But there are so many islands I have to explore. Within Italy I'm happy wherever—but I would love to go back and spend more time in Sicily, Puglia, and Abruzzo…oh, and well—any island—just not in July and August.  One hotel that tops the list on details and service is the Villa Feltrinelli on Lago di Garda.

Your most over the top hotel experience was…? 
My most over the top hotel moment was staying at the Crillon in one of the historical suites—but that is tied with staying in the presidential suite at the Greenbrier…which is basically something like 6 bedrooms, the grandest staircase ever, and amazing Dorothy Draper decor.

What is something we might be surprised to find on your bucket list?
I want to do a cross country road trip. White Sands is a place I've always wanted to go to, and I've never been to Arizona.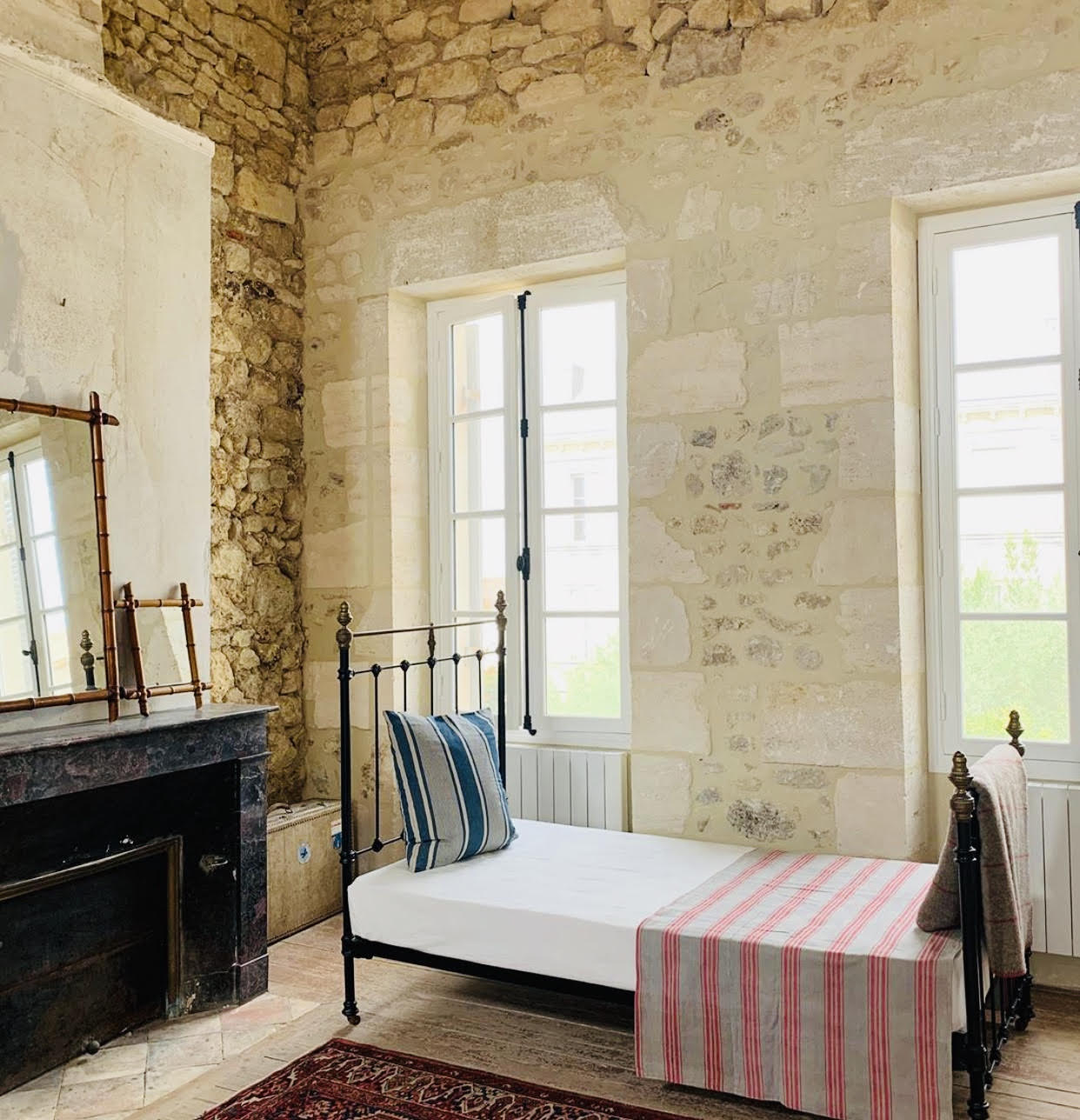 Tell us something quirky or insightful that most people don't know about you… something that gives us a glimmer into your world!
I have over 70k images in my iPhone, and I make travel journals for any trip that's over a week long, but not if I'm gone for the whole summer. I collect rocks and shells, and sometimes even sand, from my trips, and have way too many boxes and notebooks of memories in my house.
The publishing industry is going through a real upheaval. What are your thoughts re: this change and do you have any words of wisdom for writers and those aspiring to dive in?
The publishing industry has been very top heavy for a while, so it was, and continues to be, a necessary course correction—it will be interesting to see how it all plays out for legacy publishers. While the digital age has really shifted behaviors so drastically for every industry, there is an upside for writers especially. You now have all these brands that need content to make them stand out—because they can't stand out just by having a great storefront. And because you have social media in your arsenal, you can give potential assigning editors/brands a real sense of who you are, without them having to dig too much.
Lastly, can you share a handful of travel tips or essentials you never leave home without?
I always bring a kit of things in case I start to get sick. Within that I have these vitamin c Lypospheric packets, charcoal tablets, Chinese herbs called Liu Shen Wan for sore throat, and Nux Vomica homeopathic for any upset stomach issues.  Having that with me makes me feel more confident, even if I never open it up.

Thank you Yolanda for your time. Visit Yolo Journal and subscribe here.
Photography by Yolanda Edwards, Martin Bruno, and Matt Hranek.