Wabi-Sabi Welcome + A Chat With Julie Pointer Adams
I've always found personal collections to be very intriguing things. What draws us to collect what we do? Piece by piece, our collections grow and change over the years, taking on new texture, depth, and personality. For many, the hobby itself lasts a lifetime, as we seek out those things that stir the soul in some intimate way.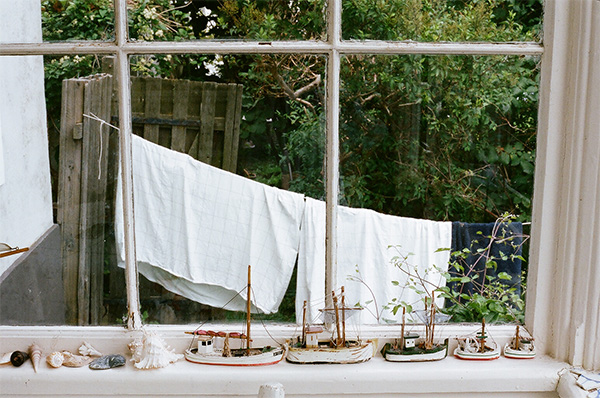 What do you collect? For my mother, it's coral sea fans and heart shaped rocks she's picked up along her travels. For my mother-in-law, it is miniature silver sombreros that she's sourced from markets and shops all over the world. On a trip to a private residence in the Dordogne Valley a few years ago, I was taken by the collection of walking sticks that belonged to our elder host. Each one was differently adorned, with fox heads, jeweled caps, and other fanciful curiosities. Over the years, I've built up a collection of coffee table books, and I'm proud of the little library it has become. Books have a way of binding people together and I love how revelatory they can be when compiled  in a room. Together, the assorted titles, genres, and subject matters make up a larger story about my interests in life. My collection ranges from the African Masai to the Virgin Mary, from Provence to party dresses, from WW2 history to Maharajas jewels. All of these tomes offer a glimmer of insight into the things that pique my curiosity and feed my daily appetite. Knowing this, it should come as no surprise that I am always on the hunt for a new book to add to my collection.
Much to my delight, I recently found a new favorite in Julie Pointer Adams' Wabi-Sabi Welcome. Julie is a Santa Barbara writer, photographer, and the proprietor of a floral studio called Olivetta. (what a dream, right?) In Wabi-Sabi Welcome, she opens the door to a refreshing, simplified way of thinking about our lives.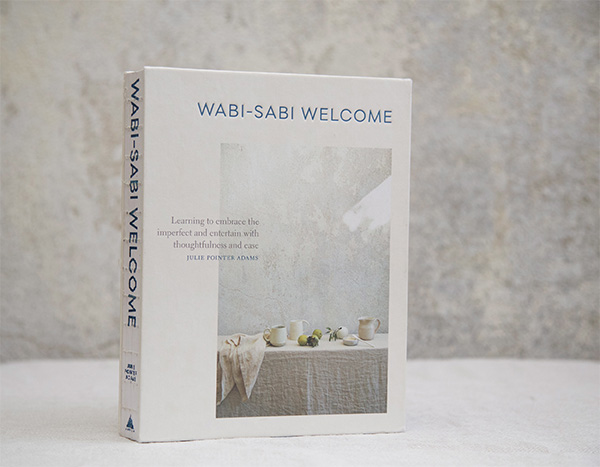 Wabi-sabi is a Japanese philosophy and a way of life that revolves around the acceptance of simplicity and imperfection. We live in an age where social media has bred a contrived culture of perfectionism, and this culture often has a negative impact on the way we live. Whether it's Instagram, Facebook, or something in between, social media makes it easier than ever to compare ourselves to others, which in turn can make us feel less grateful and content with who we are and the things we have.  The wabi-sabi way is an antidote to this culture, and the book takes us through the ways we can incorporate its guiding principles into our own lives. From bringing nature indoors to bringing friends together, the book carves out a space in the soul that reminds us to slow down, to embrace gratitude, to be present in life, and to seek beauty in everything. As an avid and passionate entertainer, I especially enjoyed her take on how to entertain with a wabi-sabi sensibility. It's not about the flowers or the china or the stress that comes with making everything perfect and orderly. Rather, it's the easygoing and unpretentious occasions, those moments when we are truly present with our guests, nourishing one another through simple food and honest hospitality, that remain in memory.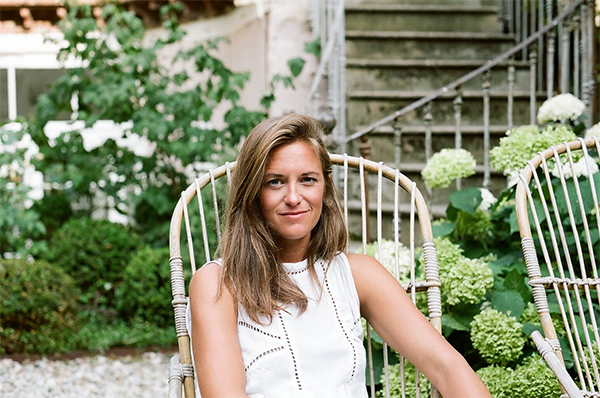 The philosophy behind wabi-sabi is explained in more detail by the author below, yet one of the things that resonates with me most is the idea that everything is fleeting, that the things we own are temporary, and we ourselves are transient. Embracing this truth makes it easier to see the value of a wabi-sabi life founded on beauty, simplicity, humility, and grace. The book is divided into places — Denmark, Italy, California, France, and Japan — and we're invited into people's homes to learn first hand how wabi-sabi is at work around the world. These stories, typed alongside Julie's own, understated photographs illustrate a simple, rewarding existence that we can all be a part of. Read my interview with Julie Pointer Adams at the jump – enjoy!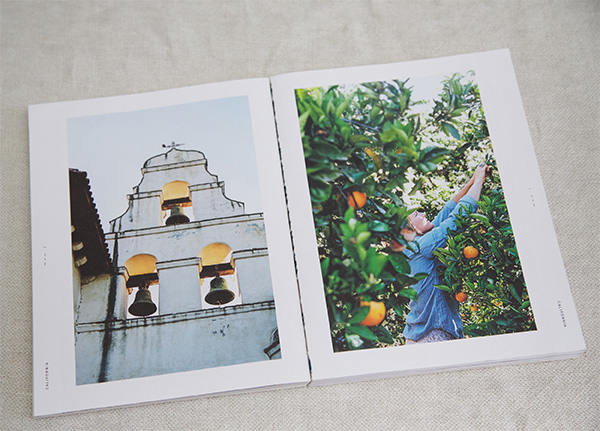 First, please give us a brief introduction to who you are, what you do, and where you live currently.
I always have a difficult time describing myself in a succinct way because my passions and personality are such a mash-up of different things! I'm an introverted people-lover who has always felt most comfortable at the edges of the room—I like observing and listening to others rather than being at the center of things, and I'm generally attracted to more behind-the-scenes roles. Lately I'm thinking of myself as a writer and photographer with a floral design business on the side. All my life I have had a very strong pull towards both the visual and the literary, and I love to arrange and compose things—whether that means composing a room, a bouquet, a styled vignette, a photograph, or a series of words. I currently reside in Santa Barbara, California, the town where I grew up, where I live with my husband, Ryan, in a tiny studio that feels part tree-fort and part beach-shack.
2. When did you first encounter the wabi-sabi philosophy? Did it resonate immediately?
When I first learned about wabi-sabi from a professor in graduate school, it felt like finally learning the name of an old friend—someone and something I had always felt deeply acquainted with but never knew how to articulate. I have always been drawn to a kind of simple, homely, and worn beauty, like an old and fading quilt from a great-grandmother, or a ramshackle barn in the middle of an open field. It's an aesthetic I have always adopted in my own home, but once I learned about the concept as a whole, I began to slowly try and shift my entire way of thinking around it as well.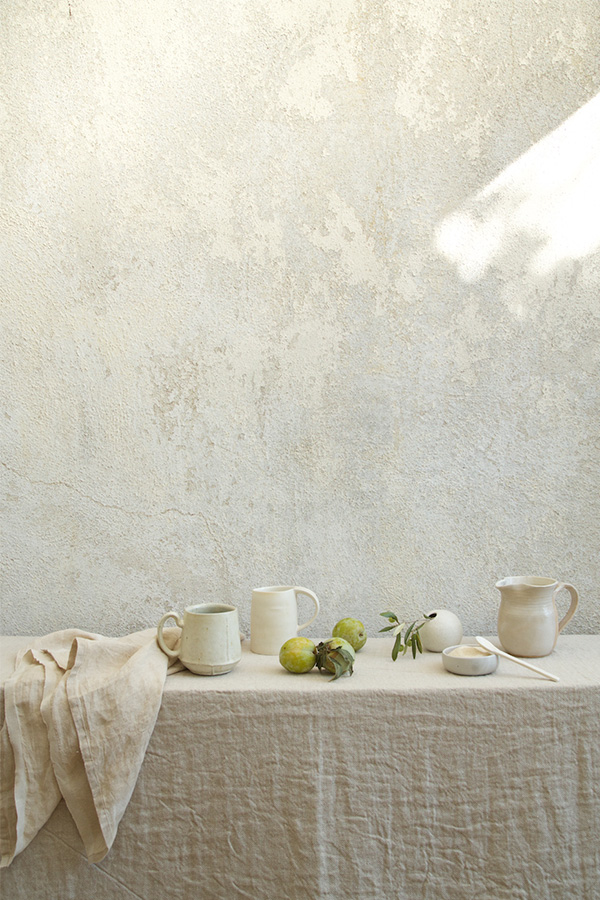 3. Can you give us a brief overview of the concept?
Wabi-sabi is a far-reaching and elusive concept so it's difficult to boil it into just a few pithy ideas. However, I think one of the easiest ways to understand it is to look at the two Japanese words that were conjoined long ago to become something new. Wabi means simplicity, living in tune with nature, being content with what you have and always moving towards having less. Sabi is more about transience, beauty, and the authenticity of age—accepting that people, nature, moments and objects are always fleeting, and moving towards decay. Together, the two words describe a type of beauty and a way of life that embraces imperfection and simple living, clinging to what is humble, mysterious and unassuming.
4. Please tell us a time or place most recently when you saw wabi-sabi at work – or, when you found it for yourself.
Wabi-sabi is large in my life on a daily basis as I feel I have to constantly remind myself to cling to these principles of simplicity and being content with what I have, as well as recognizing beauty in the humblest things. Santa Barbara is an extremely affluent place, and it can be difficult to not look around at the lavishness of what others have in contrast to the extremely simple and pared-down reality that I am living in—at least relative to what many others around us have. In truth, the 200-square-foot studio that Ryan and I live in is our own little castle and we are lucky to have much more than we need. Having this perspective helps me to notice beauty in the most mundane moments, like the extraordinary play of light we get on our walls every evening as the sun is going down through the trees outside our windows. This transient moment of golden dappled light gives me more joy than any material thing could ever offer.
5. What was the impetus to write this book? How long did the journey take you from start to finish?
There were so many reasons I wanted to write this book, but I think the simplest explanation would be that I wanted to create some small gesture as an antidote to all the messages—visual and otherwise—of perfection and constant striving-for-more that constantly bombard us. Everything around us seems to communicate that we need to have and be more in order to succeed and be noticed in this world. I think the wabi-sabi way of life presents a compelling alternative that anyone can embrace anywhere. From conception to completion, I worked on the book for two and a half years—not a process for the faint of heart!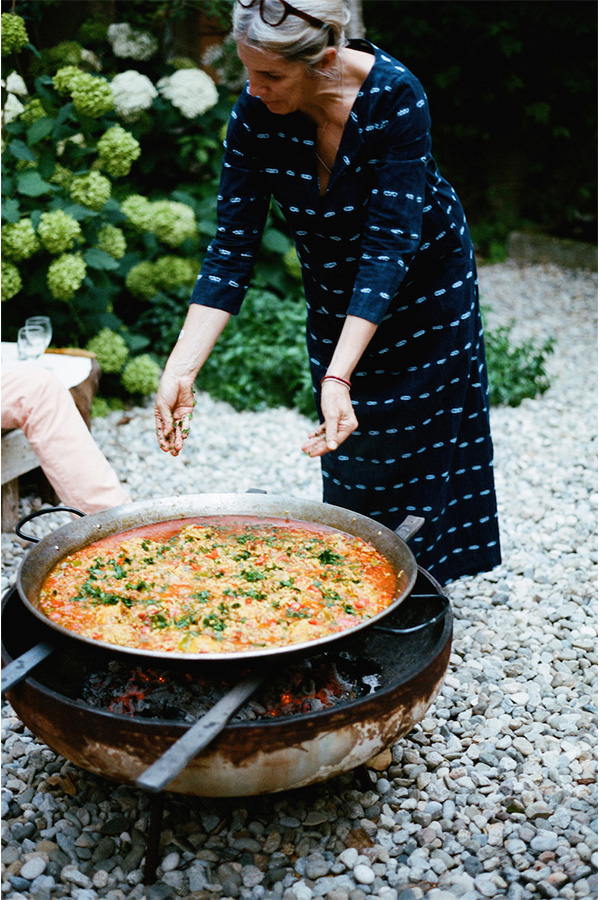 6. This was your first publication correct? What did you find most challenging and most rewarding?
This was indeed my first major publication; I've written short articles and stories, of course, but this was an altogether different beast. The most challenging task was simply distilling all that I wanted to say into these succinct ideas that were relatable, practical, and down-to-earth. I really wanted every page of the book to feel natural and easy—like a breath of fresh air—and that desire took a lot of work to not only get the words right but also the imagery. During the process of putting the book together, I'd say the most rewarding part was seeing my total vision come together through the words and photos. I've never had the experience of making something so large that was completely and wholly my own—my own voice, my own vision, my own imagery—and that felt so satisfying. Now that the book has been out for a few months, it has been extremely rewarding to hear personally from people that have resonated with what I've made. That certainly makes all the hard work worth it!
7. Were you always interested in writing? And have you always wanted to write a book?
My interest in writing began with a very early obsession with reading. As a small child and into adolescence I would read whatever I could get my hands on, whether that be the newspaper, a pile of books, or the back of the cereal box.  I think this deep curiosity over language and the opportunity to be invited into other peoples' worlds and minds is what began to draw me into a love for writing in my teenage years. I wouldn't say I have always had the goal of a book in mind, but during my twenties as I was drawn into the publication world more and more through my work, the thought of creating something that was tangible, timely, thoughtful, and altogether mine became more and more attractive to me.
8. This book is unique in that you explore the world of wabi-sabi through 2 distinct art forms – writing and photography. How did the combination help fuel your message?
The combination of the visual and the written word were very important to me in the making of the book because I feel that the one completely supports the other and vice versa. I wanted the imagery to flesh out and illustrate the text in a tangible and tactile way so that readers had a clear sense of what I was talking about while I was talking about it. There's also so much loveliness in each of these distinct cultures that begs to be both photographed and described, and the book simply wouldn't have been complete if I had left out one or the other.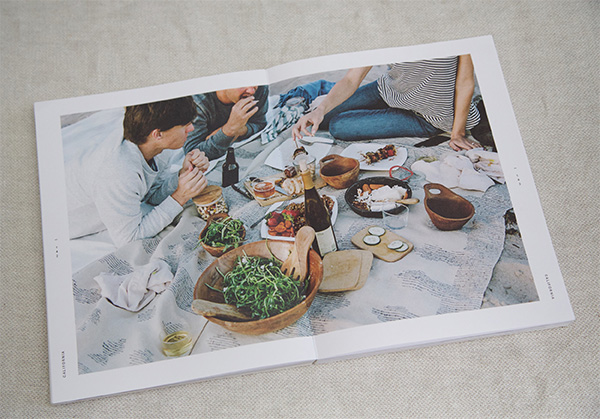 9. What personal possessions best reflect wabi-sabi in your life? 
I'd have to say the rotating cast of nature finds I keep around the house are one of the best examples of wabi-sabi in my life. These include rocks, bits of dried flowers or plant life, shells, feathers and sticks. I also have several wonky and oddly-proportioned pieces of furniture (a desk, several benches) I made in grad school that would probably offend a fine furniture-maker, but I love that they are still functional and hardworking even though they're far from perfect. And lastly, my collection of mix-and-match ceramics which are both useful and decorative are some of my favorite treasures. They are nearly all one-of-a-kind and I love that they each have a distinct hand of the maker present within them.
10. Imagine you're having a party that can take place in any time or setting. Where would you be, what would you serve, and who from history (deceased or alive) would you invite? 
This is a great question! I'd have to say my most ideal location would be on a beach or riverbank somewhere (there are so many I love, it would be hard to choose—the beaches of Santa Barbara; Sauvie Island outside of Portland, Oregon; the coast of Denmark; the St. John River in New Brunswick, Canada; the beaches of Southern France…the list could go on)—perhaps it would be a progressive dinner from beach to beach around the world! The meal would be served picnic-style of course, with all my favorite snacky picnic items like good bread, cheese, salami and jam, fresh veggies and fruit, a giant salad, something freshly grilled, and a deliciously sweet dessert, like warm cookies, a chocolate torte, or a fruit crumble. As to whom I would invite, my guest list would include all the dear friends and people I love from current day, as well as all the artists, writers and poets that have so inspired and motivated me over the years. A sampling of those people might include Mary Oliver, Annie Dillard, Thomas Merton, Rumi, Edward Weston, Richard Diebenkorn, Robert Rauschenberg, Cezanne, Matisse…and while I typically like more intimate settings with just a handful of people, this dream party would have to be quite large in order to pack in all these people I have loved from both near and afar.
11. I love that the book reminds us to enjoy life in all its imperfections, while celebrating beauty, simplicity, and gratitude. Please give us a few enduring tips that you live by on a daily basis.
One of my enduring tips is by a writer named Simone Weil that I've included in the book. She says,  "Attention is the rarest and purest form of generosity"—I try to remind myself of this every time I'm getting seduced into distraction when I'm with another person or even simply on a walk. I love giving my full attention to whatever I'm doing (though I have to really work at it) so that I fully see, hear, and absorb whatever is going on around me, whether it's my husband telling me about his day, or the birds and bugs singing in the trees.  Another tip I have to regularly remind myself of is by writer Thomas Merton, who says, "When you accept what you have, you see all you have received is more than enough and you are overwhelmed." I need this constant call towards contentment and peace, and I think it can be a helpful reminder for anyone.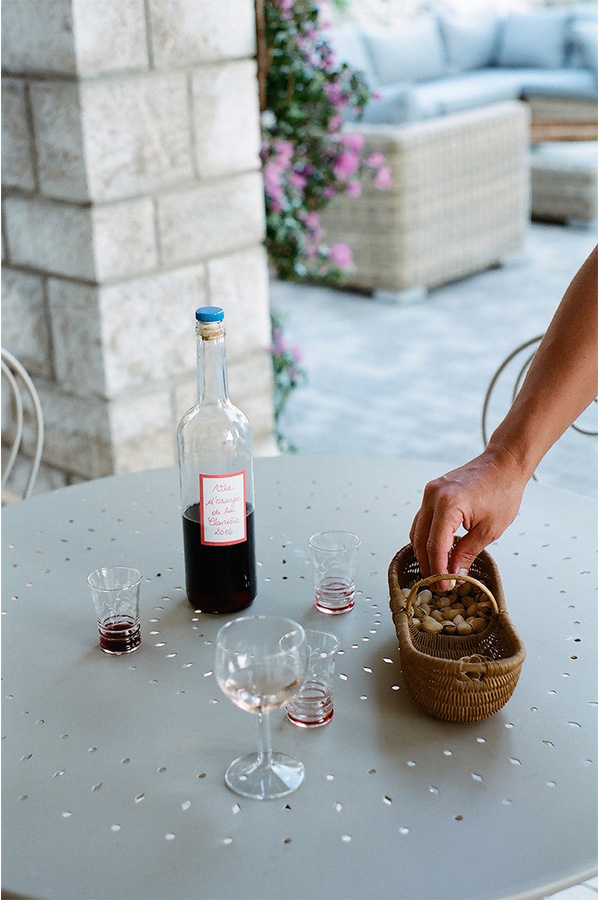 12. Lastly, what's next for you? Any big dreams or aspirations you hope to tackle next?
I'm still sorting out what's next for me! Perhaps someday I'd like to make another book, but for now I am focusing on my flowers, pursuing my photography and writing more fully, and hopefully starting a family soon. That will be a new kind of creative undertaking all on its own!
Pick up a copy of Wabi-Sabi Welcome here. All images courtesy of Julie Pointer Adams.