An Easter Tablescape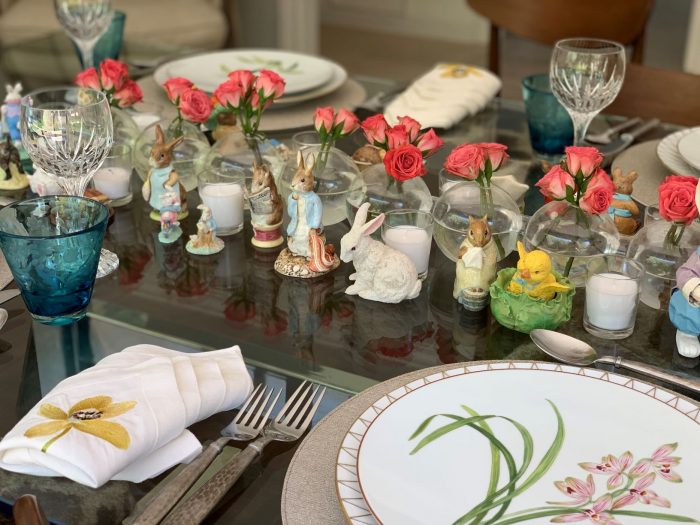 I love having friends over for dinner. Good company and good food are a salve for the soul. One of my favorite things about having dinner parties at home (aside from the cooking) is getting to set the table. I love pairing linens and china with glassware and candles just as I love arranging flowers amidst a mix of decorative objets. We had some good friends over a few weeks before Easter and I used the occasion to bring out some of our seasonal decorations. Every Easter growing up, Carlos' mother gave him a new porcelain Peter Rabbit collectible with his initials and the year written on the bottom. It's a very sweet tradition and one I hope to continue – perhaps with my godchildren or future kiddos.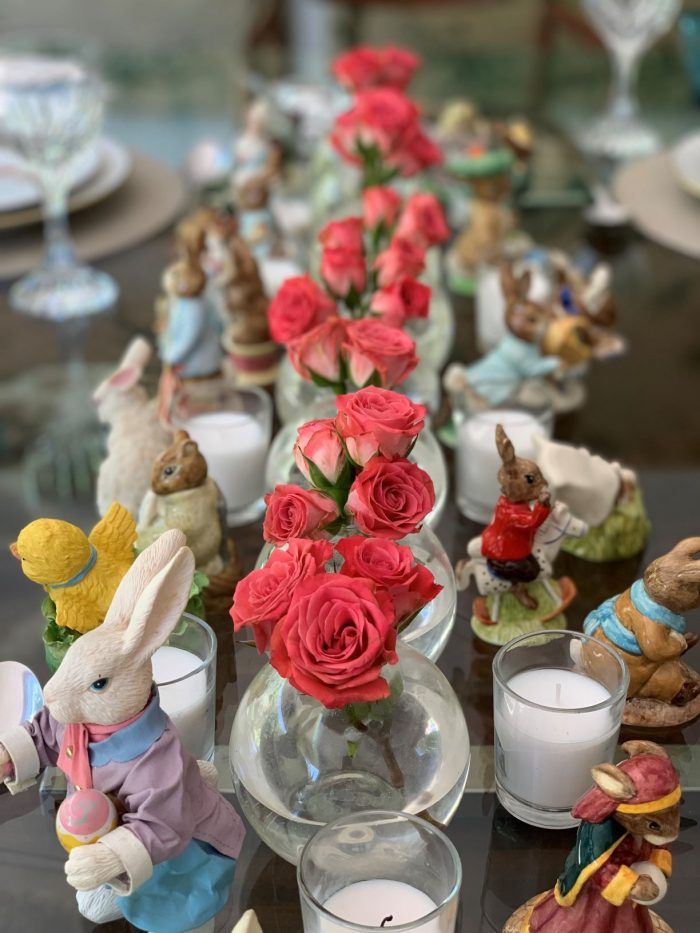 Peter Rabbit, Tom Kitten, Mrs. Tiggy-Winkle and Rebeccah Puddle-Duck were but a few of the characters who came out of their burrows and flanked our table for the occasion. They huddled around a spray of fragrant pink garden roses and simple white votives for warmth. I set the table with my favorite Hermes orchid plates (each is differently painted), embroidered floral napkins that belonged to my grandmother, my Baccarat stemware, and etched blue glasses from the Curio at Hotel Emma (a gift from my brother and soon-to-be-sister-in-law.) When all was set and put in place I felt the last of winter slip away. Spring at last!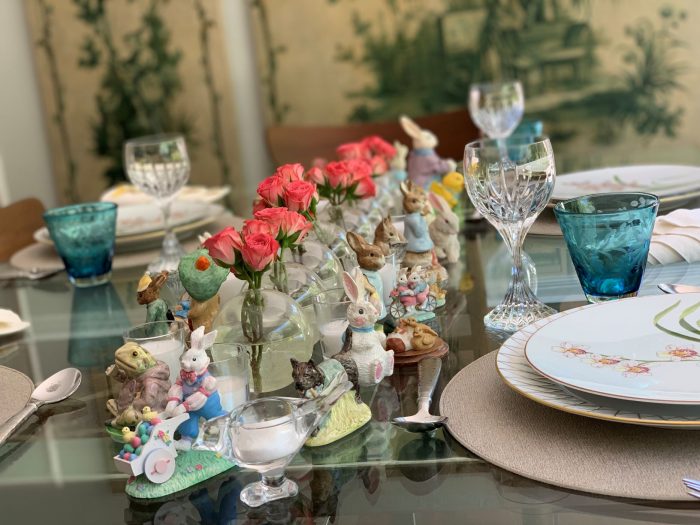 While I love the formality of an opulent dinner party, there is something more relaxed and inviting at times about an eclectic tablescape – don't you think? I served a big green salad with pasta Bolognese and an almond, coconut berry crumble for dessert. It was an evening to remember!